MCA Course is to prepare graduate students for productive careers in software industry and academia by providing an outstanding environment for teaching and research in the core and emerging areas of the discipline.
The thrust is on giving the students a thorough and sound background in theoretical and application-oriented courses relevant to the latest computer software development. The programme emphasizes the application of software technology to solve mathematical, computing, communications/networking and commercial problems.
This Master's Degree Programme has been designed with a semester approach in mind. The first year courses are aimed at skills development in computers using various technologies, the second year is more focused on core courses providing conceptual frame work and the third year provides the specialization and the project work.
MCA 3 year course started in 2006 with an intake of 120 with the mission of imparting Computer Application knowledge to meet the global needs and challenges.
MCA 2 year lateral entry course started in 2013.The students who have Mathematics and Computer in degree with 55% aggregate can join in 2nd year of MCA .
Opportunities in future for student
Telangana is now readying a blueprint to spur growth in the IT sector. The placements in this sector are up growing. Within 2 to 3 years the employability opportunities in IT sector will grow aggressively.
Further education
- M.Tech/MS in various specializations in any of the core subjects.
Job profiles
- Database management, IT, Animation, embedded systems, Telecommunication, computer hardware & software implementation & maintenance, multimedia, web designing, gaming, & almost all other industries in this sector.
Top recruiters
- IBM, Microsoft, Google, TCS, Infosys, Wipro, Oracle, HCL, Cognizant, Adobe, Accenture, Cisco, Sun Microsystems, Yahoo, Tech Mahindra, Mahindra Satyam etc.
About the Department
MCA course is all about the development of computer applications for the purpose of updating of computer program languages. MCA also deals with creating better tools for faster and advanced applications.
-In this era of technological explosion, the department is dedicated to maintain a high standard of excellence through quality, technology and innovation. The course seeks to prepare students for high level careers in the ever expanding field of Computer Applications.
-It comprises a comprehensive and integrated sequence of courses aiming to develop knowledge and skills in all areas of Computer Applications.
-Realizing the importance of multinational companies eyeing India as the bastion for software production, the Department's objective is to train the students in both theory and practice on one side and in software and hardware development on the other side, so that they become competent software and hardware professional.
Strengths
-This department comprises of experienced, inspiring and motivating faculty members and they are actively involved in research and in carrying out projects besides teaching. The persistence of the dedicated faculty in maintaining the standards is manifest in the successful placement and in the production of PhDs. To keep in touch with the ever growing technology, the faculty members participate regularly in refresher courses and symposia conducted by various universities and research institutions.
-The Well stacked digital library with thousands of books, journals and periodicals relating to Computer Applications.
-The department has well furnished computer laboratories with 24x7 internet facility.MOUs with top IT academies and training through Infosys Campus Connect, IBM TGMC, JKC, Microsoft IT Academy, Oracle Academy etc.
Head of the Department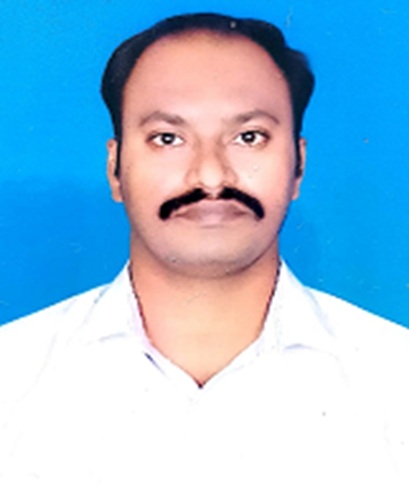 Mr. ANANTHOJU VIJAYKUMAR
Email : scce.mca@gmail.com
MCA Department Established in the year 2006.
It has necessary infrastructural facilities required for imparting high quality education. The department provides eminent faculty to teach, guide, and motivate students with collaborative teaching techniques. Further support is extended by technically skilled and competent programmers.
Seminars, Workshops and Technical Symposia are conducted in the department to keep faculty and students updated with latest developments in various technologies. The students in the department are molded into competent core Software professionals, to face the challenges of the software industry.
PG Programmes
Master of Computer Applications(MCA) Intake = 60 (3 Years)
Students Achievements:
30 students of batch 11 of MCA have successfully completed the Microsoft IT Academy Primary and Advanced level courses with MTA (Microsoft Technology Associate) Certification.
All students of our department completed Infosys Campus Connect program.
Many of our students participated and presented papers in National seminars.
Faculty Achievements:
Many of our faculty qualified in APSET and NET examinations
All of our faculty participated and presented a number of papers in conferences
Our faculty attended a number of workshops, faculty development training programs